Gt8 – Mid Range All Hydraulic Drills
The Gt8 is the "Flag-Ship" in the GtechDrill Line-up. Introduced in 2014, It has gained a strong reputation for reliability and performance. This is evidenced by the high repeat business we have enjoyed – Gt8 customers come back for more!
One customer has said his Gt8 max runs everyday with few problems and excellent productivity.
Another owner has told us he experienced a 30% improvement in performance with the Gt8 over the traditional mechanical drills he previously operated.
Customers mention the precise control they experience with the Gt8 and the Driller oriented control and maintenance systems.
But all this does mean the engineers have stopped improving the Gt8! They listen and every drill is better than the first- GtechDrill is committed to making your Gt8 the way you want it from day one!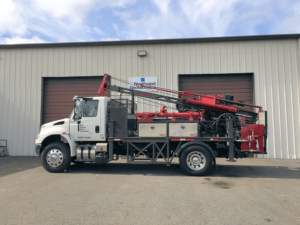 Truck Mounted :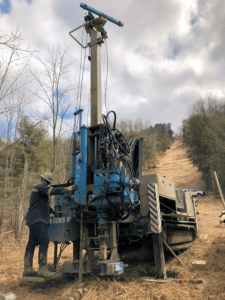 Crawler Mounted:
For more information: https://gtechdrill.com/products/gt8/